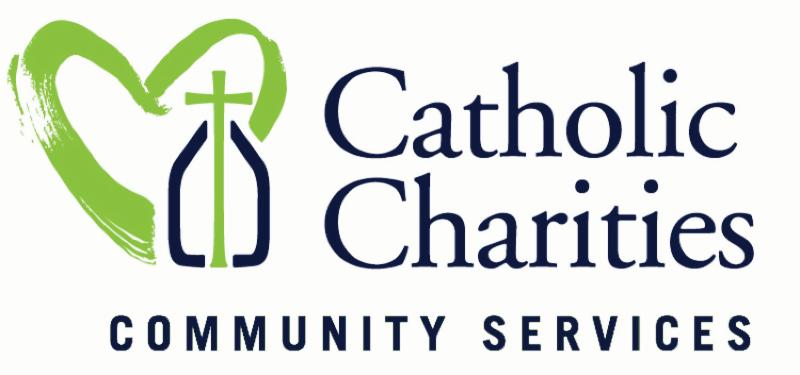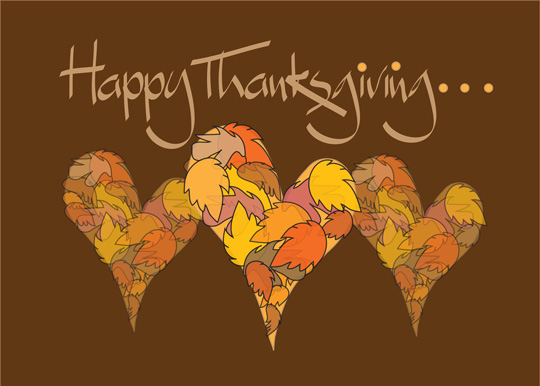 With Thanksgiving this week, the Catholic Charities team will take a moment to reflect on all that we are grateful for. As we work to help our communities most vulnerable, we know it wouldn't be possible without your support.
Your dedication to helping our community with your time, talent and treasure creates miracles in the lives of those we serve.
We are thankful for those who welcome children into their homes and love them forever
It's National Adoption Month and a Camp Verde family has made national news. Stacey and Darren Gagnon have adopted several kids with special needs. Stacey works part time with North Star Youth Partnership's PAL group. Her husband Darren co-leads the group as a Catholic Charities volunteer. Watch their inspiring story on the Today Show!
  We are thankful for community partners like the AZ Cardinals who honor our veterans
The AZ Cardinals invited veterans from the MANA House to a recent game. The veterans were invited onto the field before the game for an unforgettable night.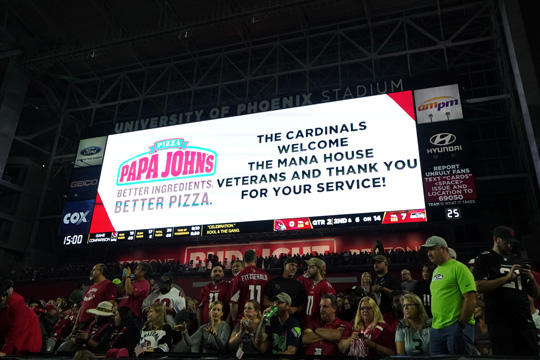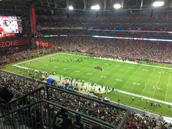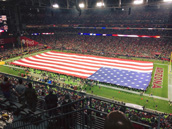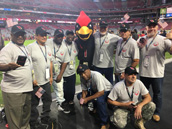 Philanthropy Celebration honors community partners
We had an opportunity to honor The Chuch of Jesus Christ of Latter Day Saints JustServe Progam and Southwest Gas Fuel for Life Employee Giving Progam at the annual Association for Fundraising Professionals National Philanthropy Day Celebration earlier this month.
Southwest Gas is an amazing partner. Last year, through the Fuel for Life program they provided support for Catholic Charities 22 programs with a special impact on foster care, early education and veterans services. They reach far beyond support for Catholic Charities impacting more than two dozen charities annually through employee donations of time, talent and treasure.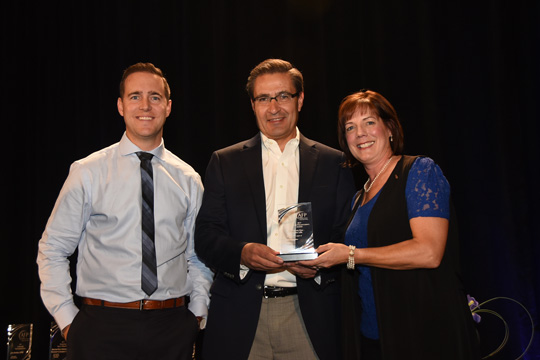 SWG Employee Hunter McNally and VP Central Arizona
Region Luis Frisby with AFP President Adele Dietrich
The Church of Jesus Christ of Latter Day Saints community makes a huge difference in the lives of refugees resettling in Arizona and US.
They "Welcomed the Stranger" with an $80,000 in kind donation providing new arrivals beds, hygiene and other household items from Deseret Industries . The compassion and generosity, for our newest neighbors, does not stop there. L.D.S Community leaders like Michelle Curry has been instrumental in helping recruit new family mentorship volunteers who help our clients become financially self supporting and independent.
Click Here to look at ways you can volunteer to impact CCCS programs and the clients we serve.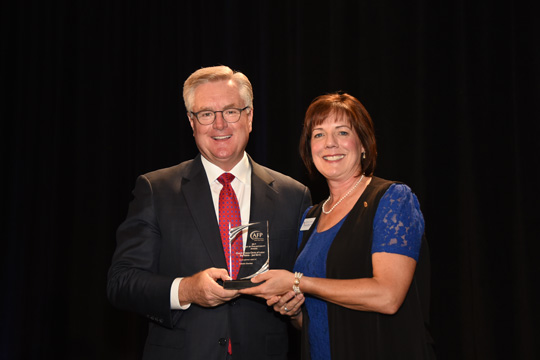 Elder C. Dale Willis, Area Seventy, LDS Church
with AFP President Adele Dietrich
We are thankful for opportunities for you to support Catholic Charities with activities YOU ARE ALREADY DOING!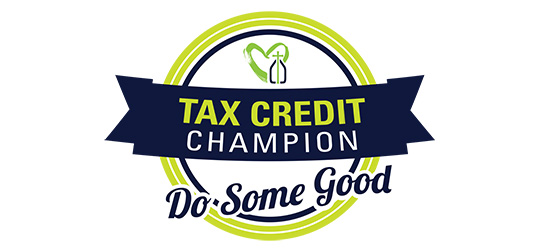 Be a Tax Credit Champion

If you've given to Catholic Charities this year, your donation may qualify you to receive the Arizona Foster Care Charitable Giving Tax Credit ($500 single/$1,000 for joint filing). Learn more.

Shop at Fry's?

Sign up to have Catholic Charities be your charity of choice for these reward programs from Fry's and other local stores. Learn more!

Shop on Amazon!

Do you skip the stores and shop at Amazon? Your purchase can go a long way when you use Amazon Smile and select Catholic Charities as your organization of choice.
WHAT'S COMING UP
Here are some upcoming events to put on your calendar!
Miracle Tours
If you've never seen what your gifts accomplish firsthand, this is your chance. Sign up to take a one-hour tour to see how Catholic Charities touches the lives of more than 100,000 people each year.
Central Arizona: In central Arizona, tours take place at 4747 N. 7th Avenue in Phoenix and are offered the second Tuesday (8 a.m.) and the fourth Tuesday (1 p.m.) of each month. Sign up today by calling 602-650-4840 or sign up online here.
Northern Arizona: You can schedule your tour by simply calling this number, so our staff can show you the work we do in the field. Schedule your tour by calling 928-460-3780.
Looking Ahead to 2018
Feb. 9 – Miracle Masquerade Casino Night – Flagstaff, AZ

March 2 – Read Across America Celebrations at West Side Head Start and Housing for Hope Communities

March 22 – 2nd annual You Make Miracles Happen Community Breakfast Event at the Biltmore Resort